| | | | |
| --- | --- | --- | --- |
| Spring 2017 term: first weeks & Residency Scholarships winners | | | |
The Spring term 2017 has started and over 160 students have come from the world over to attend courses on Italy, Cultures of the World, Global Challenges and Environmental Management And Sustainable Development (specialization track of the spring term), taught by distinguished professors from VIU's member universities.
The Program, developed in the truly multicultural, international and interdisciplinary VIU environment, provides a powerful learning experience in which students cultivate their capacity for critical thinking and problem solving. They will be thus better prepared to face the present global challenges.
The courses started on February 27 and will end with the exam week, on June 2.

During the semester, scholarships and opportunities will be available for students interested in extending their stay in Italy with an internship experience at one of the excellent host institutions of VIU network, or in developing a research project for their final Master thesis at one of the international research centers and institutions agreed.
Among the students attending this Spring term, three were selected winners of the Residency-Excellence Scholarship:
GUO SHENJIE – Tsinghua University, BA in Environmental Engineering and BA in Economics
ORI ZIFRONI - Tel Aviv University, BA in History and Multidisciplinary program for Humanities
ALICE FAVOTTO - Tor Vergata, BA in Philosophy
Congratulations to the winners and to all excellent students who applied for the scholarship.
Applications for the Fall 2017 semester will open in spring and will be accepted until June 2017.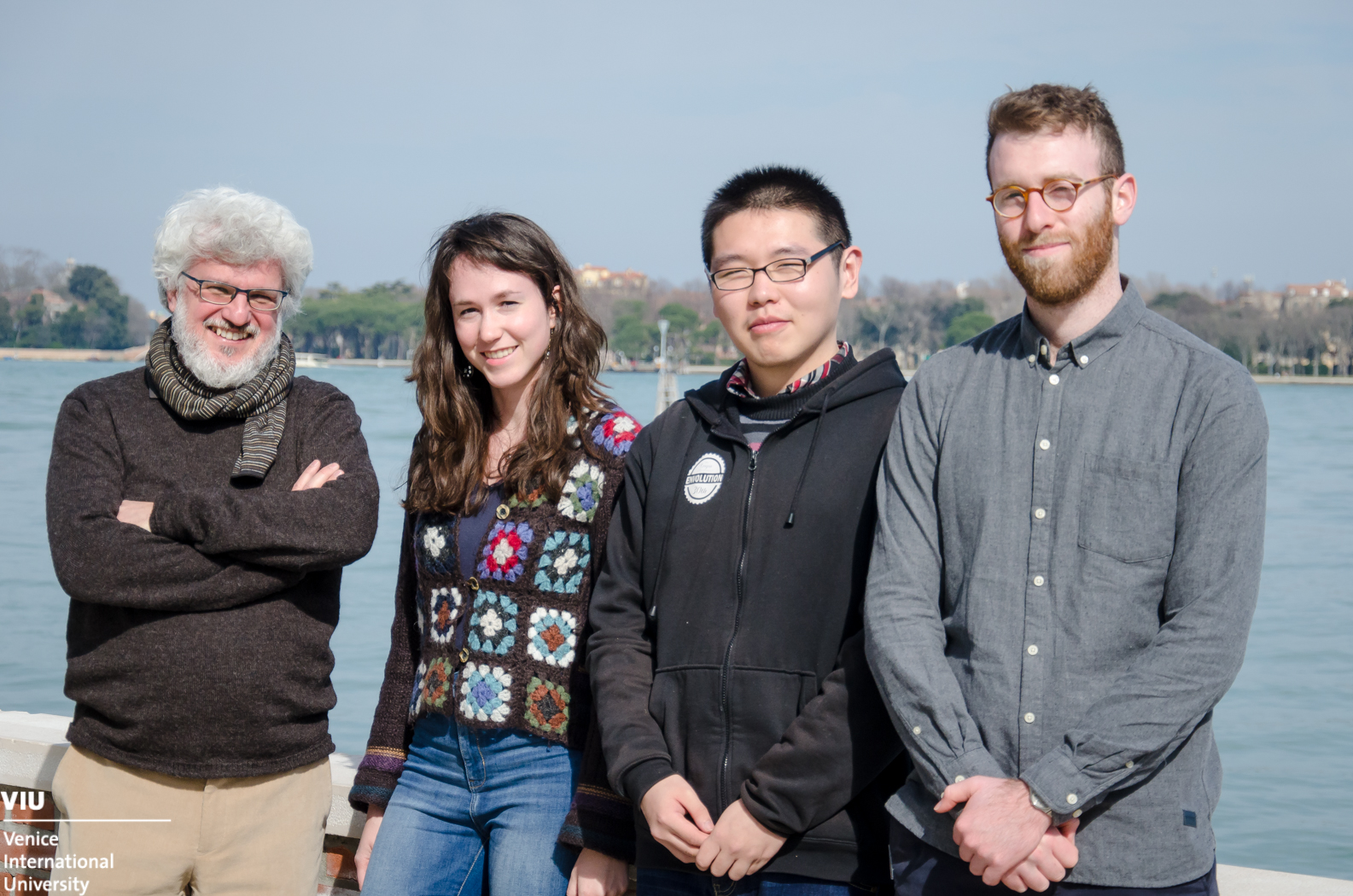 Have a great semester at Venice International University!